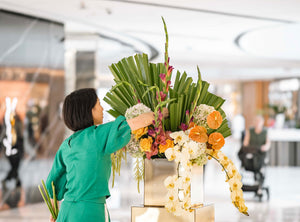 Our Approach
At The Botanist, we create undeniably beautiful flowers for our customers. Our team of talented florists works hard to craft stunning arrangements that are sure to brighten up any space and bring joy to your life.

We don't stick to traditional floristry rules and enjoy pushing boundaries to try something new. We believe in experimenting with different colours, textures, and styles to create unique and personalised floral designs that meet your specific needs.

Whether you need a stunning bouquet for a special occasion or a unique floral arrangement for your home or business, The Botanist has you covered.