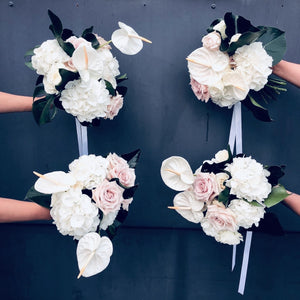 Wedding Flowers
The Botanist offers floral wedding services and we would love to be involved in your special day! We will bring our expertise and passion for premium, top-quality, undeniably beautiful flowers to you, tailoring everything to your style, needs, and budget.
It is a huge privilege for us to be involved in weddings! During the process, we will get to know and involve you so that we can ensure that the blooms are aligned with your vision of the wedding. We will have planning meetings to hear and incorporate your ideas, and help guide you in your floral decisions. We are passionate about contributing to your dream day and making your vision a reality.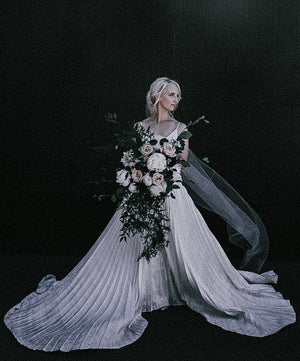 Here at The Botanist, we do not have a specific prescribed style for wedding flowers. We are versatile, and we make sure only to use the best flowers and most sought-after products along with our beautiful range of props, vases, and ideas!
Our comprehensive range of wedding services include:
- Arch Arrangements
- Bridal Bouquets
- Bridesmaids Bouquets
- Buttonholes/Boutonnieres
- Cake Flowers
- Cascading Table
- Arrangements Corsages
- Flowers for Pets
- Hair Garlands
- Hanging Garlands